Questions
Name: Sarah
Age: 17
Location: NY
What makes you so "divine": I get along with just about everyone and I know how to have fun
Best physical feature in your opinion: my eyes…cause they are green, blue and brown
Got any talents: I swim…I've swam for my school for 3 years now and I can make like rings and stuff like that out of silver and other metals
What can't you live without: music, my family and friends, food
List 3 random things and why: chocolate because I love it, the OC because it's my favorite show, and pools b/c I swim and I'm in them so much but not so much the ones with freezing water
Your taste in music: I like pretty much every kind of music…minus like really twainy country and like nelly furtado or however you spell her name
Inspiration/Idol & why: my grandma because she's been in the hospital for a while now and is finally getting better, but she never gives up no matter how hard something is
One thing you'd change(open to anything): I'd like to change me being so shy when I first meet people
When you come to a fork in the road do you take the path less traveled? Explain why.: yes, I'm willing to try new things.

One day you were hobbling down the boulevard, and you came upon a baby moose. You were like wow thats so freaken weird since when are there moose's here?, then put it in your suitcase and left to go put it in the backyard. When you were there you said hi to everyone near by.

Why do you want to be apart of this community?: well I saw it and I thought it would be a good community to join minus nasty pictures of that naked saggy girl…it was pretty gross
Lastly, how did you come across this community? It was listed as one of my friends communities
pictures:::
me being weird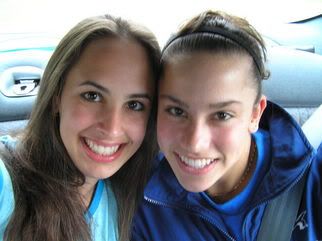 i'm on the left
me and my mom
thanks....tell me if you want more pictures..